Nourishing Moms Through Infertility And Beyond
Do You Yearn For A Baby?
Have You Suffered From Loss?
Would You Love Nothing More Than To Hold Your Happy, Healthy Baby In Your Arms?


--This Program Was Created To Help You Achieve Optimal Fertility To Conceive Naturally--
1 in 8 Couples Have Trouble Getting Pregnant Or Sustaining a Pregnancy
A Couple Ages 29-33 With A Normal Functioning Reproductive System Has Only 20-25% Chance Of Conceiving In Any Given Month
Infertility Affects About 15 Million Americans Annually
10-20% Of Pregnancies End With Loss
More Than 50,000 Babies Are Born In The US Each Year With Assisted Reproductive Technology
Average Cost For IVF Is $15,000-$30,000 Per Cycle With Only About 40% Success Rate
Nourished Mommy Methodology Can Help You Conquer Infertility And Conceive The Beautiful Baby You Desire
Why This Program Is Essential
Nourished Mommy Methodology is a 6 week course that will give you the knowledge needed to not only boost your fertility, but also create an optimal environment for yourself and your baby. The preconception period, or 6 months prior to conception, is critical for properly preparing your body for the journey that lies ahead. Nourished Mommy Methodology will help you reach your fullest health potential to create the family you dream about. You're ready for this Momma!
It is now known, through emerging research on epigenetics, that you can change your lifestyle to create the best health possible for your baby. This preparation is also very important for your own health throughout pregnancy and motherhood, because disorders like autoimmune diseases have been increasing during the postpartum period.
This course is compressed to save you valuable time, yet gives you research backed knowledge, as well as information that I have gathered from my own personal motherhood journey.

Key Points You Will Learn In The Nourished Mommy Methodology Program

How to overcome the negative effects that stress has on your body, and why this is crucial for hormonal balance and baby's health
Foods that will boost your fertility, balance hormones, and gain an epigenetic advantage for your baby
Clarity on which supplements are best to properly nourish you and baby
Ways to help negate the effects that environmental toxins have on your body, such as earthing
Which type of exercise is best during each phase of your cycle
Dangerous chemicals lurking in your beauty products


The Nourished Mommy Methodology Program Outline
Nourished Mommy Methodology is a 6 week program that has a weekly video, program guide, and personal growth task. I've compressed 10 years of clinical experience, along with information from my own pregnancy, to create this program for you. Family, friends, chiropractic patients, and functional health clients have all had amazing success when incorporating these changes into their lifestyle. I want you to experience a healthy pregnancy and all the joys that come along the way. I would love nothing more than to be your guide to conceiving the baby you desire.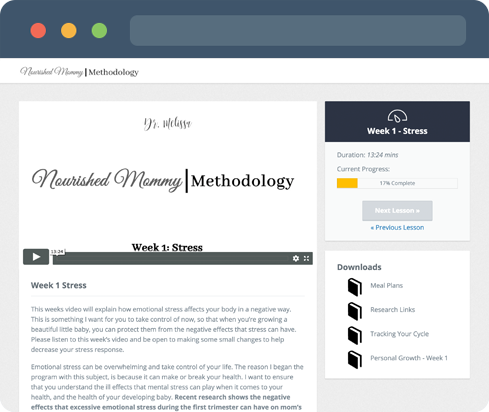 1. Stress
2. Diet & Nutrition
3. Supplements
4. Environment & Toxins
5. Exercise
6. Personal Care Products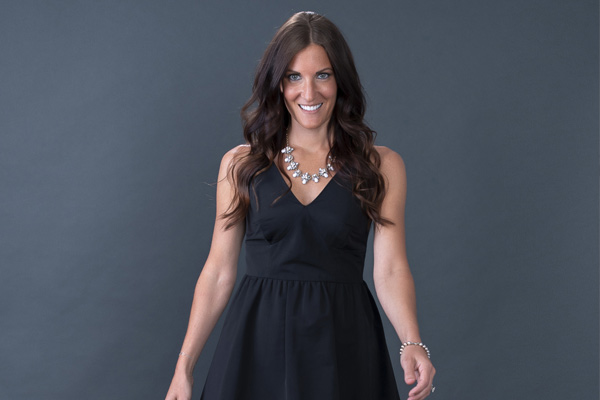 Hi, I'm Dr. Melissa Vandermissen, a Functional Medicine Chiropractic Physician, as well as a wife and a mom. I have spent the past 10 years working with moms throughout all stages of their pregnancy. I developed Nourished Mommy Methodology with hopes to help every woman experience the greatest gift possible...a baby.
Can someone with Endometriosis, PCOS, or other hormonal conditions benefit from this program?
Absolutely! This program is meant to eliminate sources of imbalance, and allow proper healing from conditions like this to create optimal fertility.
I've already had 2 children but am looking to conceive again soon, and wondering if this program can bring benefit to me?
If you're wanting to simply prepare your body to the best of your ability to give your baby the best health possible, then YES!  It is also very important to be as healthy as possible going into pregnancy, to help avoid postpartum health conditions.
Am I able to ask questions during the program?
This program is pre-recorded, but you will have access to a Free private Facebook group to ask questions at any time, as well as LIVE bi-weekly calls with Dr. Melissa.
How long are the weekly videos?
The weekly videos are 30 minutes or less. Dr. Melissa has compressed all the critical information to give you the most benefit in the least amount of time.
Can I benefit from this program if I'm currently undergoing ART/IVF treatments?
Absolutely YES! Creating better health for yourself by utilizing the steps in this program, will only give you more benefit while undergoing any type of fertility enhancing therapy.
What's Included In The Program
Weekly Video

6 weeks of video tutorials, as well as downloadable guides, to help you optimize your time, while Dr. Melissa gives you irreplaceable information in a compressed format

Private Facebook Group

Lifelong access to a private Facebook support group to interact with Dr. Melissa and other ladies in the program

LIVE Calls

Biweekly Live calls to discuss any questions that you have throughout the program, as well as gain more insight and tips from Dr. Melissa
Meal Plan

Meal plans including healthy breakfast, lunch, dinner, and snacks to help support your hormones and overall wellness

Access to Dr. Melissa

You will have access to Dr. Melissa for questions/concerns throughout the program to ensure the best result

Supplements

Access to Health Provider Rx supplements
6 Months Access

6 months of access to the 6-week program for optimal results

1 on 1 Consulting

Ability to work with Dr. Melissa to receive a 100% personalized plan for you (extra cost involved)
Dr. Melissa is a talented, passionate and caring woman, and she is so much more than a Doctor to me. My husband and I would have celebrated our 7th Anniversary this summer without getting pregnant, but I feel so blessed to say that tomorrow I will be 12 weeks along! Dr. Melissa uses God's medicine and her knowledge to bless women. Thank you Melissa for everything you've done and everything we will be doing in the future.
-Jessica
Prior to starting my wellness journey, I didn't have much energy, my skin was breaking out, and I was putting on weight even though I was eating super healthy and working out. After only 3 short months of working with Dr. Melissa, I was starting to feel so much better and my hormone levels were becoming normal again. So normal in fact, we were blessed with an unexpected, healthy pregnancy! This was such a blessing since I had to be on progesterone for my first pregnancy, but was thankful that I didn't have to with the current! Working with Dr. Melissa has been absolutely amazing, and the best decision I have ever made.
-Amber
We are so thankful for Dr. Melissa! After conceiving our last child through IVF, we thought it was the only option. That was until consulting with Dr. Melissa. We were able to NATURALLY conceive our current pregnancy after Dr. Melissa made some minor changes to my diet and lifestyle. We couldn't be happier and are very excited for her future endeavors!
-Jenna
I consulted with Dr. Melissa during preconception to ensure the best health for my baby. Family members of mine have tested positive for MTHFR mutations, and I wanted to do everything in my power to conceive the healthiest baby possible. After setting up a specific nutrition and supplement plan with Dr. Melissa, my husband and I were able to conceive a healthy baby within 2 months! I feel at ease knowing that I am giving my body everything it needs to support a healthy pregnancy.
-Mariah
"Don't Give Up Momma, The Best Is Yet To Come."  
The information contained within the Nourished Mommy Methodology program retails for $4,000 when working privately with a Functional Medicine Practitioner. For this ONE-TIME payment of $1,297, you will get all the information you need to jump-start your fertility and conceive the baby you desire.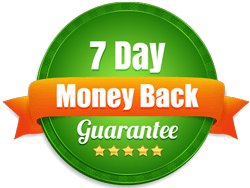 Sign up with confidence, backed by our 7-day money back guarantee!
You don't have to explain anything. Just let us know it wasn't for you and we'll return your investment with no questions asked.
All payments are processed securely on our SSL encrypted site. If you have any questions, contact support here.
Disclaimer
All content contained in this program is commentary or opinion and is protected under Free Speech. Please be advised that the information provided through this program and any of affiliated website is for educational and entertainment purposes only. Statements within this program and on our sites have not been evaluated by the Food and Drug Administration. Furthermore, this information is not intended to diagnose, treat, cure or prevent any disease. If you are pregnant, nursing, taking medication, or have a medical condition, consult your physician before making any health related changes.
This program is not intended in any way to be a substitute for professional advice. Dr. Melissa Vandermissen D.C., PLLC  assumes no responsibility for the use or misuse of the material contained within this program or any affiliated sites.